Confiada por mais de
autores!

Garantia de qualidadde e entrega no prazo, editores disponíveis com expertise única...
Estas são apenas algumas das razões pelas quais autores escolhem trabalhar conosco várias vezes. Veja o que autores que utilizam os pacotes de suporte à publicação têm a dizer.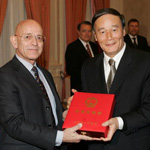 Peter King
Beijing University of Technology, Foreign Exchange Office, Consulting Professor, Cross culture

Platinum Pack - Publication Support Service

Before I used Editage, I had no knowledge of the company and was initially suspicious of possible misrepresentations. My initial decision to approach Editage was a need for editing help and for finding an appropriate journal for publication.

My expectations for misrepresentations were unfounded. Editage helped in editing and journal selection.

I found that communication with the editors was easy and very helpful indeed. Whether this is unique, I cannot say as I have not experienced other organizations.

Editage provides good editing services and is helpful in finding possible journals...in addition, Editage provides a level of peer review that is most helpful indeed.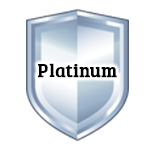 Dr. Hiroaki Kanai
Department of Pediatrics, Faculty of Medicine, University of Yamanashi, Japan

Platinum Pack - Publication Support Service

"Thank you for your mail and good assistance.The flow of the package components was smooth and the correspondence was prompt. The response of the staff was appropriate and correct. Our requirements and expectations were well understood and appropriately addressed. We would like to use these services again."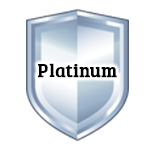 Dr. Christopher Plummer
Maternal Fetal Medicine of Central PA Harrisburg, PA, USA

Platinum Pack - Publication Support Service

"My previous manuscript was rejected, and then I found Editage. The editing staff at Editage were very attentive to my needs. They handled all the aspects of my manuscript editing and guided me through the process. My manuscript was recently accepted for publication. Thank you."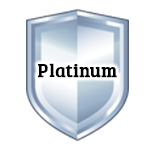 Prof. Anna Paola Mitterhofer
Department of Clinical Medicine, Nephrology and Dialysis Unit, Sapienza University of Rome, Italy

Platinum Pack - Publication Support Service

"Our experience with your service has been professional, pleasant, and really useful for our work, and we are going to work with you again in the future."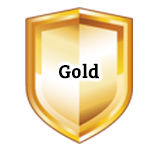 Dr. Ching–Min Yang
National Museum of Marine Biology and Aquarium, Checheng, Pintung 944, Taiwan, ROC

Gold Pack - Publication Support Service

"It is very difficult for non-native authors to prepare articles in English, especially when submitting to a journal for the first time. Fortunately, we chose editing and publication support service from Editage. The editing staff was very kind and gave us very helpful suggestions to revise our manuscript. Their comments not only made it easy to focus on the manuscript contents but also made our manuscript more clear and easy to understand. We believe that our manuscript was accepted for publication because of good service and experience of Editage. Thank you very much."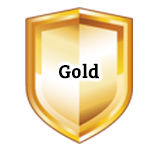 Dr. Toshiyuki Yamamoto
Department of Neurology, National Center Hospital of Neurology and Psychiatry

Gold Pack - Publication Support Service

"This is the first time that I have used the Gold Pack. Firstly, through the Journal Selection, several journals were chosen from my field including my expected journals. The report was informative since detailed information, such as journal guidelines and IF for each journals were elaborated. After choosing my target journal, my manuscript was edited well after a few rounds of re-editing. Moreover, because of prompt response, it was a good point that we could proceed quickly. Since the documentation work after finishing writing of manuscript always bothers me, the Journal Submission and Post acceptance/ Resubmission support service came in handy. I have used some other editing companies, but it has not been as smooth as this time. Overall, it was quite a time-saving. As I am very satisfied, I am ordering other job. Thank you."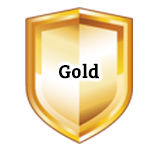 Ms. Kaori Tsuji
Division of Surgical Pathology, Teikyo University Hospital, Tokyo, Japan

Gold Pack - Publication Support Service

"Editage offers not only good quality editing and quick delivery but also exceptionally good support. Their flexible correspondence and stance toward their services are remarkable. "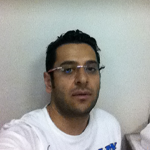 Hüseyin Cengiz
Bakirkoy Dr Sadi Konuk Teaching and Research Hospital, Obstetrics and Gynaecology, M.D., Urogynecology, Reproductive Endocrinology

Silver Pack - Publication Support Service

I had tried other editing companies before but I was not satisfied with the work. They were not really interested in my job. But Editage really makes me feel that they care about my paper."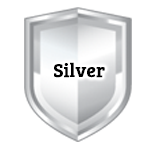 Gertjan Mensink
LUMC, Oral and Maxillofacial Surgery, Dr., Oral and Maxillofacial Surgery,

Silver Pack - Publication Support Service

Personal assistance; quick responses; high quality

The structure and language of a manuscript are very well improved. Editage helps you publish a good paper.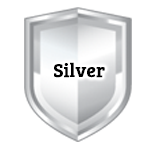 Patrizia Milesi
Department of Psychology, Università Cattolica del Sacro Cuore Largo Gemelli 1, 20123 Milan, Italy

Silver Pack - Publication Support Service

"Thank you very much indeed for completing the submission. My feedback about your service is very, very positive! Although it took a bit longer than initially expected to complete the submission, I think that this longer time has been employed very fruitfully. I have always found your comments and advice competent and highly professional and I think that your suggestions helped me a lot to improve my manuscript. I found your service excellent, really even more than I expected, and I am spreading the voice through my department as well. Finally, let me sa y that a key ingredient of my positive experience has been our pleasant interaction: I really appreciated to work with you and hope to have the chance to do it again! I wish you all the best.."